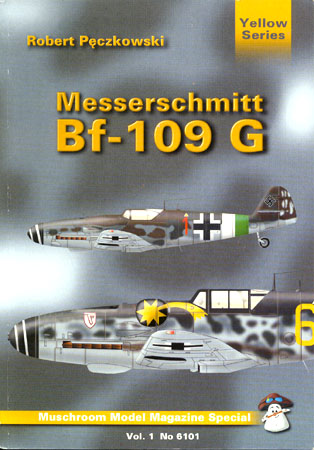 It is tough to write a book about the Messerschmitt Bf 109. So much has been written, yet so much remains misunderstood.
Robert Peczkowski has taken the sensible route of limiting his subject matter to the Messerschmitt Bf 109G, and narrowing his focus to concentrate on the detail of variants. This focus makes the book of particular interest to modellers.
The author achieves his objective through mainly through line drawings and captioned walkaround photos of museum aircraft. The text is quite brief.
The book's structure is logically laid out with a chapter for each variant in the order of service introduction.
Given the great interest in the Messerschmitt Bf 109G this book should prove popular. If your personal reference library does not already include specific detailed material on the Bf 109G (such as the Prien and Rodeike book on the Bf 109F, G and K series or the Aero Detail book on the Bf 109G), then this book will be an economical and useful addition to your collection.
Recommended.