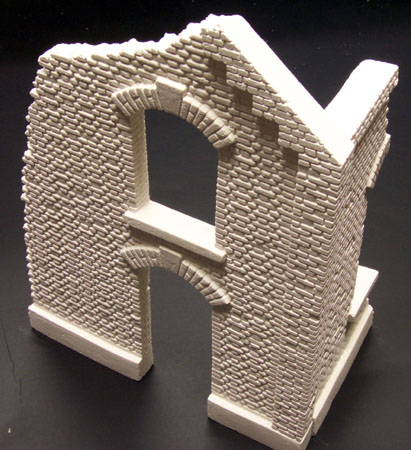 Firestorm Models' range includes a small series of plaster buildings. These will be ideal for dioramas or as extra interest for a model base.

FST010 is labeled a factory ruin, but the parts are quite generic and would be appropriate for many European buildings originating in the early 20th Century. Four plaster parts are included in this set. The parts are well cast, with no visible imperfections on my sample. The exterior surface of each part is detailed with authentic brick texture. Windows and doors are cast open, and the brickwork detail extends to the door and window frames.

The parts may be used together (in several possible combinations) as the ruin of a single building, or separately as two sets of corner ruins.

This is a versatile and inexpensive accessory for dioramas or model bases.

Recommended.